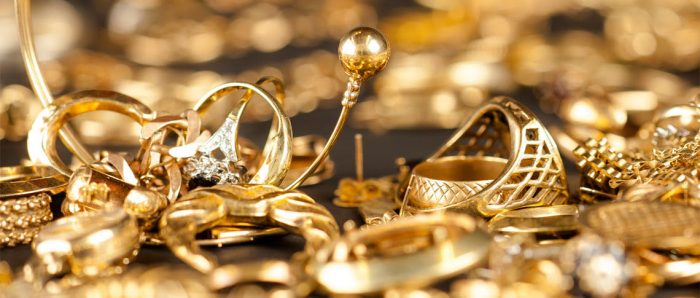 Have you ever wondered what to do with old gold jewelry? Do you have outdated pieces sitting in your jewelry box just collecting dust? Believe it or not, the value of gold is almost at its highest since the recession of 2008. That means there's never been a better time to create custom gold jewelry from those pieces you're no longer wearing.
Meet the Experts Creating New Jewelry from Old Jewelry
At the Jewelry Design Gallery, we know the value of precious stones, gems and metals. That's why we urge our clients to consider creating new jewelry from old jewelry. This is especially true when it comes to gold. When the stock market becomes volatile, the price of gold tends to shoot sky-high. That means you might be sitting on thousands of dollars! Any heirloom family jewelry that's sitting in a drawer because it's not your style or antique pieces that have scuffs or damage are a literal gold mine! You could turn that knotted pile of gold chains into a brand-new gorgeous piece!
Our expert design team is always able to create custom gold jewelry that can actually add value to an already valuable piece. So, stop in, speak with our jewelers, and together, we'll create a newly designed piece you'll want to wear every day. Or if you prefer, we'll customize a piece for your loved one. Whatever you can imagine, we can create it.
If you're not sure what to do with old gold jewelry, stop by the Jewelry Design Gallery in the Towne Pointe Shopping Center in Manalapan, NJ, or call us today to schedule an appointment 732-536-1184.