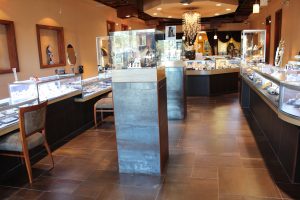 If you can't decide what they'd like best, give them something they're sure to love — the opportunity to select or design their own favorite piece of jewelry. Jewelry gift cards are the perfect way to let someone special choose the jewelry or accessory that tops their wish list.
Buy a Gift Card from Jewelry Design Gallery, Your Local Jewelry Store
Jewelry gift cards are available in any value from $25 to $2000, and they never expire! They're shipped directly to your loved ones and are redeemable at our Manalapan location.
We know how important it is to have a safe and secure option for shopping these days. Contact us,  Jewelry Design Gallery, your local jewelry store to buy your gift cards today. Visit us today at our Manalapan, NJ, store by appointment or give us a call at 732-536-1184.