Are your eyeglasses or sunglasses loose, bent, or out of alignment? Instead of purchasing a whole new pair, take them to the Jewelry Design Gallery in Manalapan for eyeglass frame repair. Since 1984, we have been specializing in all types of eyeglass and sunglass frame repair for any and all brands.
Looking for eyeglass hinge replacement or other repairs? We have you covered.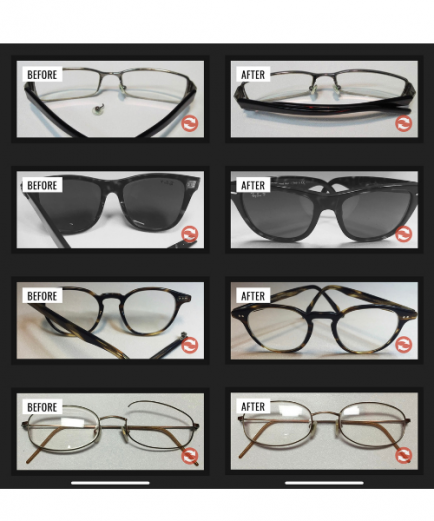 When you search 'fix glasses frame near me' in Manalapan, you'll find the most reputable repair shop in the state. At Jewelry Design Gallery, we do it all, from basic adjustments and screw replacements to eyeglass hinge replacement and state-of-the-art welding on titanium frames.
Using precision laser welding and a full stock of replacement parts, we can fix your glasses or sunglasses so meticulously that the repair will be invisible to the naked eye. Best of all, most eyeglass and sunglass frame repair issues can be fixed quickly right in our Gallery. A bent or broken hinge, a cracked frame or arm, a lost nose pad or hinge pin – even titanium eyeglasses snapped in two can be repaired, as good as new.
Stop in for a Consultation
While the Jewelry Design Gallery is known for our jewelry repair services, our customers are always delighted to find that we can be their source for eyeglass frame repair. Visit us and learn how we can restore your glasses and sunglasses to their original condition.