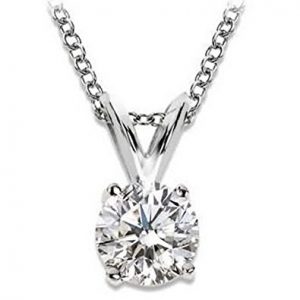 Do you have a necklace sitting around, not being enjoyed just because it's damaged or out of style? Would you like to customize the engagement ring your grandmother passed down to you, so that it's even more special for your new bride? If you've always been interested in creating new jewelry from old jewelry, you can make it happen at the Jewelry Design Gallery.
Discover How You Can Redesign Jewelry
Maybe you inherited some heirloom jewelry that's "just not you" or stopped wearing a favorite necklace because it brings up too many memories. You can breathe new life into damaged, distressed or disliked fine jewelry with our expert jewelers and your vision. Whether you want to modernize an old setting, create a new one, or take an element from an old piece and freshen it up into a new, together, we can mix elements and completely redesign jewelry. Since 1984, we've specialized in the art and science of turning old jewelry into new—let us do it for you.
The possibilities are endless:
Turn a pendant into a ring redesign
Repurpose a ring into a pendant
Take diamonds from a bracelet and turn them into a pair of earrings
Restring pearls to a shorter length
Give a quiet gemstone a sparkling halo
Turn gold settings into platinum
At the Jewelry Design Gallery in Manalapan NJ, everything old is literally new again. It's time to make the most of your precious valuables by creating new jewelry from old jewelry. If you're interested in a ring redesign, a modern take on an antique necklace, or anything in between, we're here to create it. Stop by the gallery or call 732-536-1184 today.