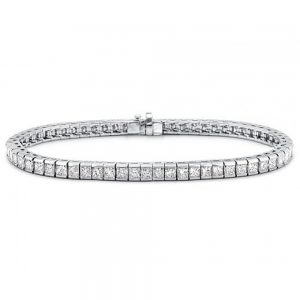 There's nothing like a tennis bracelet that says, "I love you"—besides of course, an engagement ring! Make a real statement with a custom tennis bracelet, designed by you and made by Jewelry Design Gallery!
Since 1984 we've been serving the Central New Jersey area with our passion and commitment to all things jewelry! From wedding anniversary gifts, like a gold tennis bracelet, to custom wedding bands designed for his and hers, the love we have for the craft of jewelry shows.
VIEW OUR DIAMOND TENNIS BRACELET GALLERY
The Ultimate Collection of Tennis Bracelets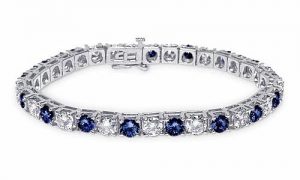 When you come to visit us, you're not visiting a store. You're visiting a jewelry destination!  With a client list of over 30,000 people, we know you'll love our selection of tennis bracelets—whether you want a gold tennis bracelet, or a platinum one.
Jewelry Design Gallery is a one-stop destination for all your jewelry needs whether you're shopping for pure pleasure or wanting to finally top those "former" wedding anniversary gifts you've given, you're sure to find something that brings a sparkle to you or your loved one's eye. And if you don't see a tennis bracelet that you love, we can create the one you've been imagining in your heart!
When you come to us, you'll see the difference.
We:
Do everything "in-house." From custom pieces to sales and repairs, we'll never send you to someone else
Are experts in jewelry, in every way.  Looking to buy a diamond tennis bracelet? Our certified gemologist is on hand to answer any and all of your questions.
Create unique, one-of-a-kind pieces. If you don't see a bracelet you love, let us make one for you! Using the latest in 3-D printing technology, we do it all from the original molding, to casting, and then setting stones (if wanted).
Don't hesitate! If you're ready to find or make a diamond tennis bracele, come visit us to have a true jewelry experience with staff that is eager to make your jeweled dreams come true.
Visit us at the Towne Pointe Shopping Center in Manalapan Township or call us at (732) 536-1184 for more information.